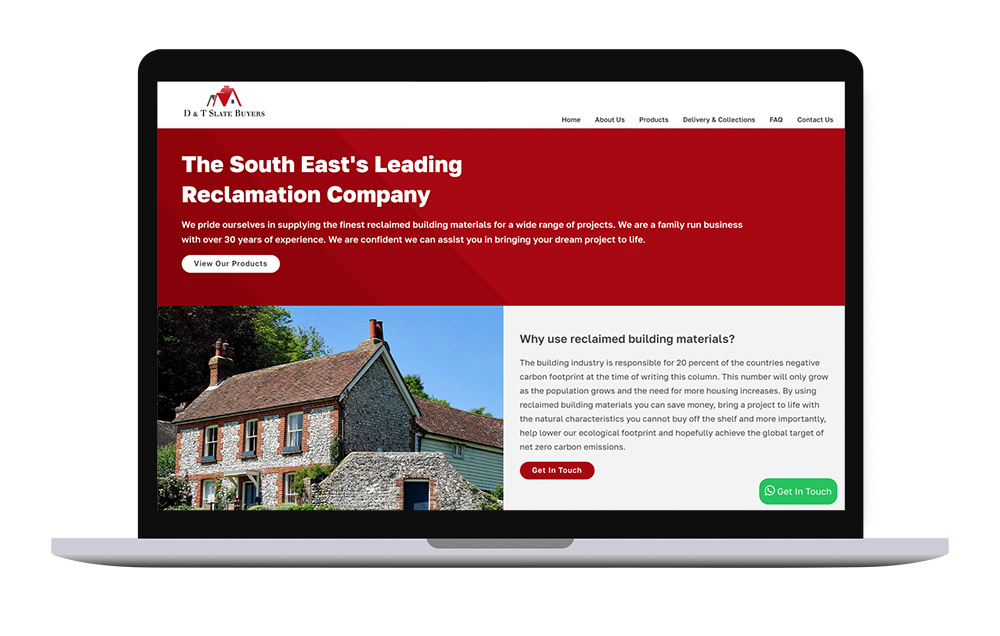 D&T Slate Buyers – Website Design
D&T Slate Buyers are a local reclamation company in Sittingbourne, near Faversham, Kent, specialising in slates, titles, bricks and paving. They wanted an updated content managed website, where they could add products, adjust prices and quantities etc.
The new website was built using WordPress with a custom theme to meet their needs. They also needed a quick contact system via WhatsApp and a range of quantity charts to help with costing per square meter.
Location: Sittingbourne, Kent
Work Carried out: Web Design, WordPress